Reproductive Aging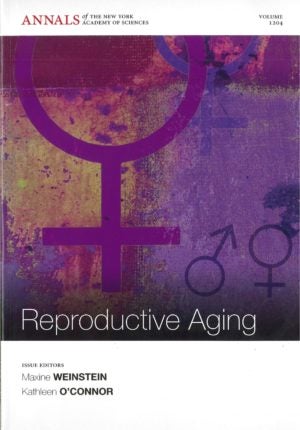 Note: For information on the completed Women's Health study, click here.
From June 4 to June 6, 2009, Georgetown University's Center for Population and Health hosted a workshop on reproductive aging. Some of the leading thinkers in evolutionary biology, demography, and women's health came and gave talks on their respective fields and studies. For a list of speakers and schedule of events, please refer to the agenda (PDF).
Reproductive Aging: Annals of the New York Academy of Sciences, Volume 1204 presents manuscripts stemming from "The Workshop on Reproductive Aging," held at Georgetown University. Click here or on the cover image to go to the New York Academy of Sciences publications page.
The articles are also available on the Wiley Online Library: Annals of the New York Academy of Sciences, Volume 1204 Table of Contents